During a day out at Southlands Mall in Aurora Colorado, we walked into our local Maurices to look at some cute shoes that called our attention in the window. As we chatted with the assistant store manager about our  Denver Senior photo sessions we got on the topic of a promotional photo shoot with the store. We are always looking for local vendors and small businesses to work with in the Denver area, and this was just the opportunity we needed to kick off our Class of 2018 Senior season. 
As we planned our stylized shoot we decided that it would be great to involve other vendors that are located in the Southlands area. The local coffee shop, Legends Coffee, not only serves some of the best coffee around but also has the most perfect atmosphere for a stylized senior shoot. 
The day of the photo shoot we walk into Maurices and see the girls all dressed, looking gorgeous, and ready to go! The stylists at Maurices did an absolutely fantastic job of putting together beautiful outfits including all accessories. We headed out to door and towards Legends Coffee for a private, after hours shoot. 
Here is a highlight video of our amazing stylized Denver senior session with these gorgeous girls.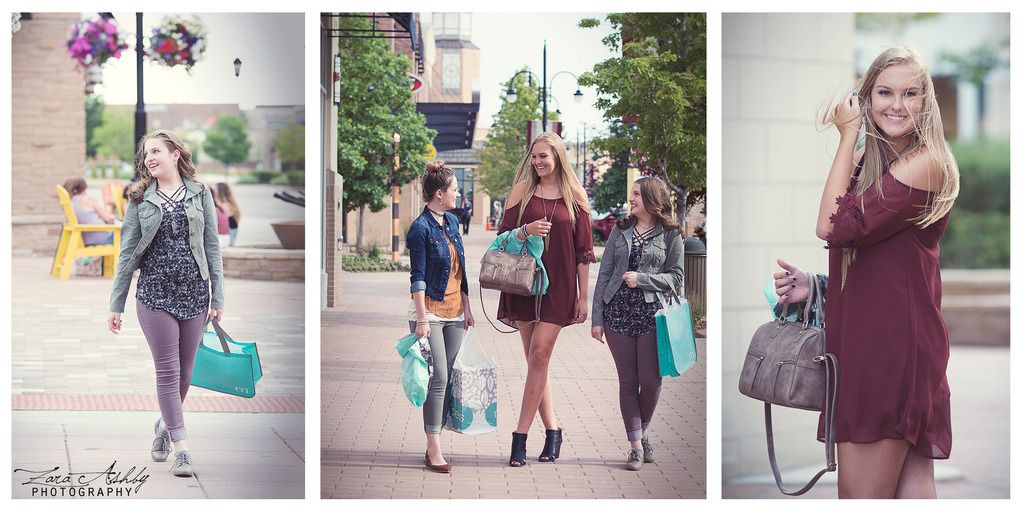 All of us walk down to Legends Coffee and begin photographing in their cute and quaint coffee shop. The girls were looking fabulous and so were the coffees in their hands! And how awesome are those chandeliers inside of Legends… am I right?!
We wrapped up at Legends and headed out in the streets of Southlands back towards Maurices for an outfit change. As we walked past Pedego Electric Bikes the owner, Darren, walked out and offered for us to use one of their bikes as a prop.
We all enter their shop, and look around to see which color bike would work best with our color scheme. All of us agree on the one we wanted to use… except it was probably the most difficult bike for him to get out – it was suspended from the ceiling, and without pedals. But he says it isn't a problem, and gets it down for us anyways! Which ended up being perfect, because the electric bike complimented our photos so well.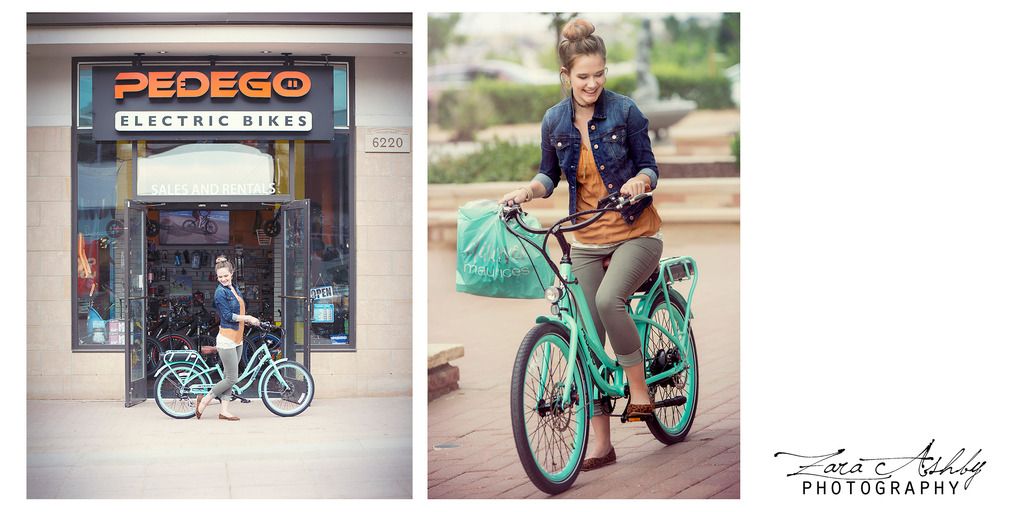 After an outfit change and some more beautiful photographs, we ended the day with huge smiles on our faces. We could tell that these girls make their store one of the best Maurices in the Denver area. These girls and these companies were such a joy to work with, and we look forward to working with them again in the future!
Thank you so much to Maurices Southlands, Legends Coffee and Pedego Electric Bikes for the wonderful opportunity to collaborate together, and create beautiful images.
xoxo
Zara and Brooke